Part of a series on 1525 SE 35th Place
Petition Aims to Stop Guy Bryant Demolitions
PORTLAND, Ore. – A petition has gone live asking the owner of three historic Portland homes not to demolish the houses, and instead to consider alternative development plans.
The petition was started by "Save the Bryant Houses," and received roughly 50 signatures in its first day online.
Three houses are the focus of the effort, each of which developer Guy Bryant of GPB Development LLC plans to demolish. The homes range in age from 125 to 127 years old.
The Portland Chronicle has reported on one of the homes located at 1525 SE 35th Place. The other two houses are on a block in the Eliot neighborhood of north Portland, at addresses 623 and 633 NE Thompson St.
Describing the proposal for the house on 35th Place, the petition emphasizes the change in street character redevelopment would bring about.
"Classic style defines what exists in the neighborhood today, and your plans will amount to an architectural bomb disrupting a consistently historic street," the petition says.
It also highlights the financial issues and change in neighborhood affordability that the demolition and redevelopment will cause. Bryant has engaged in this process before, evidenced at a prior GPB Development project at 3950 SE Woodward St.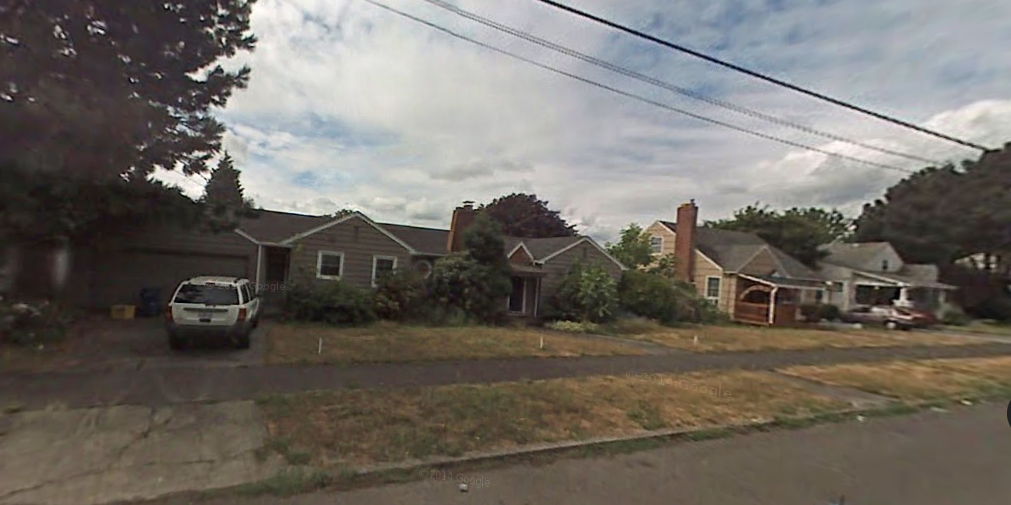 Bryant purchased a 1943 home at that site for $200,000 in 2003 and demolished it in 2007. He built four units of attached row housing in its place, selling the four units for a combined total of $1,836,000.
The house on 35th Place sold to Bryant for $220,000 in 2013, and the petition suggests a similar process will take place, calling the likely final result an "astounding loss of affordability."
Also included in the petition is a detailed history of each house slated for demolition, as well as several suggestions of alternative plans Bryant could choose to avoid demolition.
"Choose an alternate development plan, or sell to someone who will," the petition says. "Our city is suffering right now. We're suffering from a lack of affordable housing, as legions of us are priced out of the city, and we're suffering from the needless destruction of the affordable old homes in our neighborhoods."
GPB Development LLC, registered in Lake Oswego, applied for demolition on the house at 1525 SE 35th Place on Jan. 12. It is under a demolition delay, as is standard for houses which will be replaced by more than one housing unit. The permit will be issued Feb. 9, unless alternative plans are arranged.
Bryant has not yet applied for demolition on the houses on Thompson Street, but he recently received approval on a preliminary plan to subdivide the property for eight single-family residences.