PORTLAND, Ore. – The first of two new skinny houses on the site of a demolished 1894 home has sold for nearly $750,000, with new construction of an adjacent second skinny house in the works.
Located at 1388 SE 33rd Ave. in the Sunnyside neighborhood, construction began on the skinny house following a 2014 sale for $512,000 and later demolition of the 1894 home on the site.
The developer who purchased the property, CKW Construction LLC, registered in Milwaukie, Ore. to Amanda Williams, skirted demolition regulations during the tear-down: at that time a demolition was exempt from the 35-day delay and notification requirements if the developer replaced the demolished house with one ("and only one," the Bureau of Development Services emphasized in the code) new house.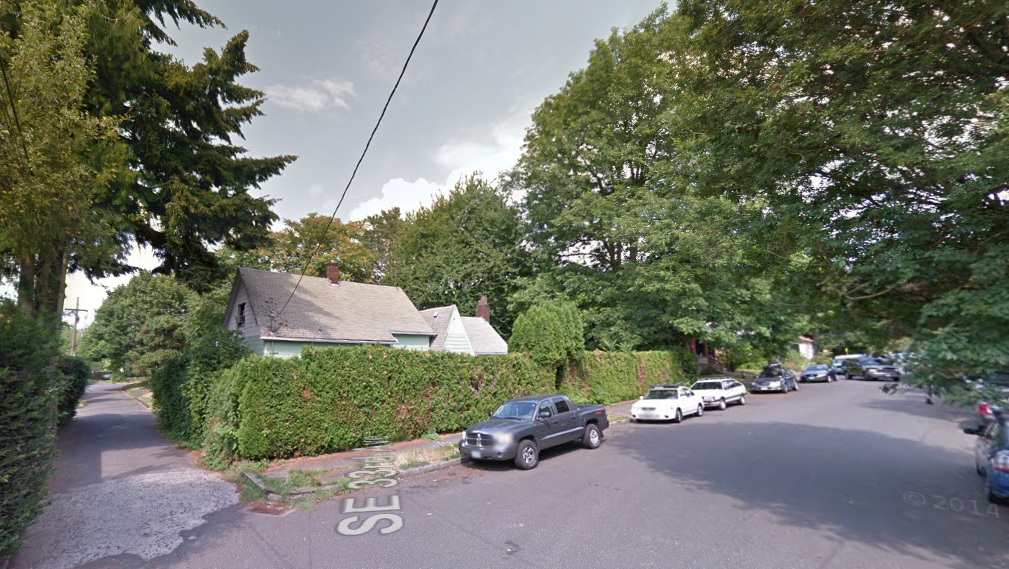 CKW Construction LLC applied for construction of one new house, allowing it to bypass the delay and notification requirement, but then months later split the lot and and applied for construction of a second new skinny house on the property.
That exemption has since been removed from the code and all residential demolitions are now subject to delay and notification requirements in residential zones.
As far as the Portland Chronicle can determine, no enforcement action was taken regarding the violation.
On April 6 Movoto recorded a listing of the house for $749,900. One month later on May 7 the website recorded a pending sale for the same price.
The house is 2,790 square feet in size on a 3,333-square-foot lot.
A construction permit for the second new house was issued June 11.